Fulbright Alumni Experiences in Greece - 1997 - 1998

Note added Sept 2003: My Fulbright experience at the University of Patras was among the best academic experiences that I have had. I was awarded a Research/Lecturing award for the fall term, 1997. What made the experience so great? The Fulbright staff in Athens arranged a number of visits with other academic groups in Greece that gave us a feel of both the country and its academic programs. In addition, at the University of Patras, there were a number of students from Eastern European countries, primarily Romania, Bulgaria and Serbia that provided us with an inside look at lives in transition. We were fortunate to see some of the first Albanians at the beginning of their struggle. Together with the Greek students, we developed many new friends that have provided us with a continuing relationship with Greece. Two of our closest student friends, who arrived as we did in mid 1997, have just completed their PhD exams. To have been part of their program is/was priceless!
Current Athens Staff (2003)
Ms. Artemis Zenetou, Executive Director
Christina Athanasopoulou, Program Assistant

Sophie Cousoula, Senior Program Officer

Demetris Doutis, Educational Adviser (Thessaloniki office)

Angie Fotaki, Assistant to the Executive Director

Anna Gratsas, Educational Adviser

Nicholas Tourides, Educational Adviser and American Program Coordinator

Ioanna Zografou, Fiscal Analyst and Deputy Executive Director


For more information contact
fbright@compulink.gr or visit the Fulbright-Greece web site http://www.fulbright.gr
Our Group - 1997-1998
William R. Ammerman, Executive Director

Click on images to see a larger image.
97-98 American Fulbright Students

Meghan Agresto University of North Carolina, Chapel Hill

Elif Denel Bryn Mawr College

Brice Erickson University of Texas, Austin

Stephanie Larson University of Texas, Austin

Penelope Panailias University of Michigan, Ann Arbor

Peter Schultz Vanderbilt University

Robert Smith Bryn Mawr College
97-98 American Fulbright Scholars

Ellen Baer New York University

Slava Epstein Northeastern University

Anastas Lazaridis Widener University

Efstratios Michailides Tulane University

Frank Starmer Duke University / Medical University of South Carolina
1997 Orientation Highlights (in Athens and the Isle of Hydra)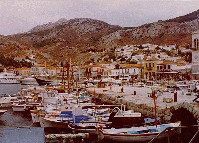 Program Highlights:
Mr. Robert Callahan, USIS, Athens: "Welcome and Greetings from your Embassy"
Mr. Petros Synadinos; Member, Olyjmpic Bid Committee: "Athens and the 2004 Olympic Games"
Mr. Nikiforos Diamantouros, Prof Political Science, Univ. Athens: "Cyprus"
Mr. Alex Karagiannis, US Embassy: "Greek-American Relations"
Mr. John Zervos, Director, The Athens Center: "Greece: A Different Place"

Photo Memories from Hydra

Click on images to see a larger version.

Hydra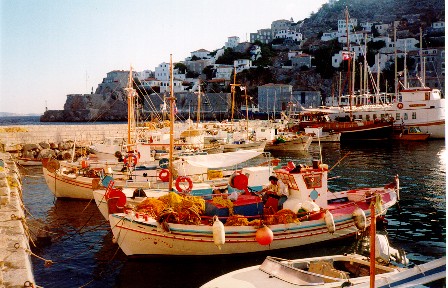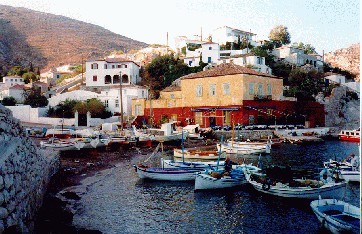 More Hydra
Interesting views of underwater life around Hydra
Fish and Medusa


Two curious fish and medusa (jelly fish)
Fish-Medusa Dance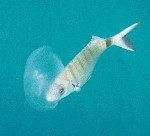 A "flying saucer" medusa (jelly fish)

Visit the Olympic Games at Olympia The first games in Olympia in 1604 years.