Singapore
On the other hand - we could see Singapore (new symphony hall) when we arrived at night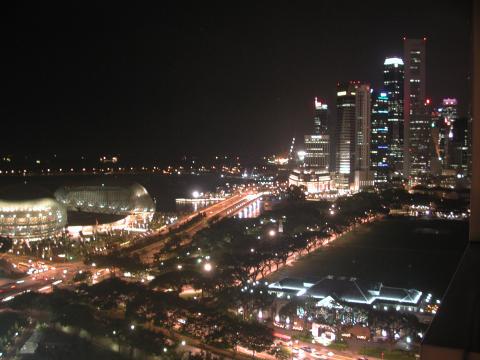 and by day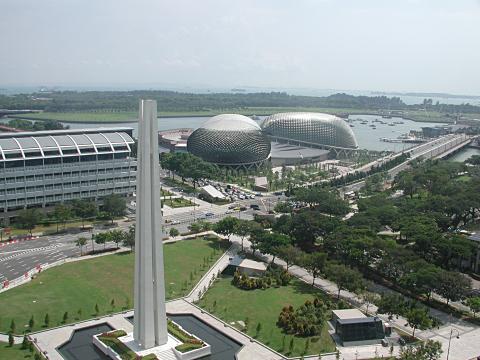 and of course, the Raffles Hotel (had high tea there!!!!)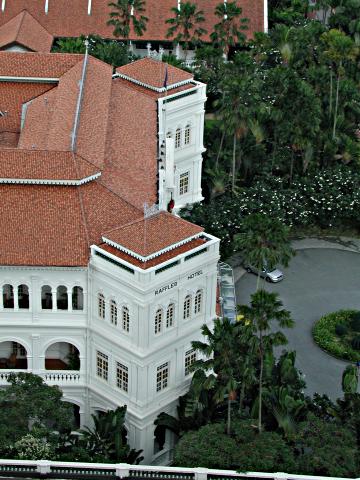 and across the street from our hotel was Suntec City - a huge shopping center that was alive by day and by night - with a huge Samsung thin screen TV
by sunrise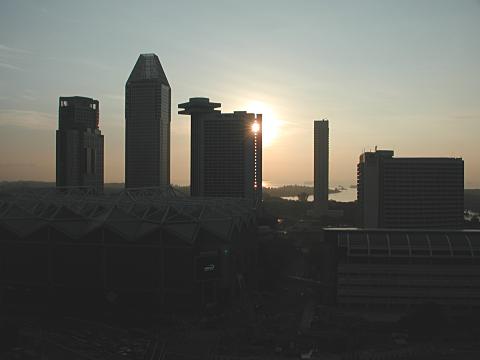 by day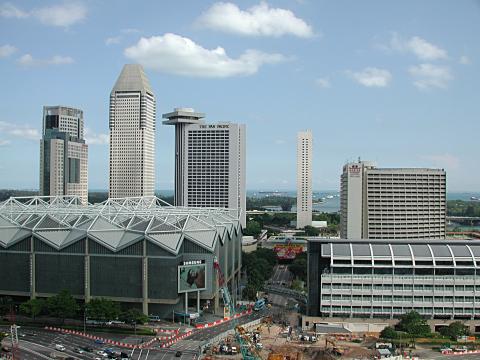 and by night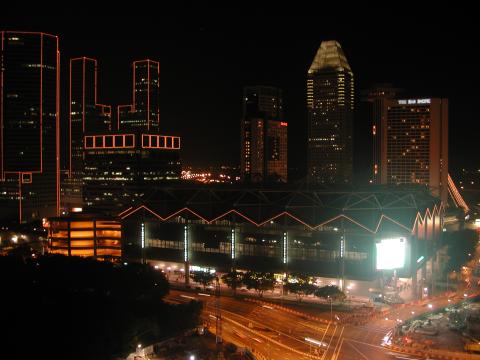 Off to Sentosa Island
In the tunnel to the MRT (subway), on the way to the cable car which is the most interesting way to get to Sentosa Island, were many interesting shops. If you walked by in an ordinary way, they were only ordinary shops. But if you walked by with all senses tuned in - you smelled an extraordinary smell. If you following your nose, you found the Bread Talk shop with many tasty treats. Here is the shop, the man bread maker, the lady bread decorator and the tasty bread treats: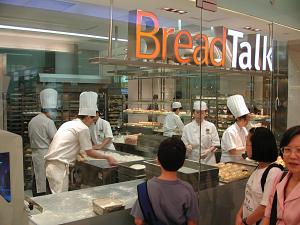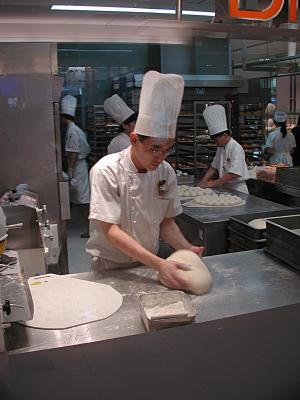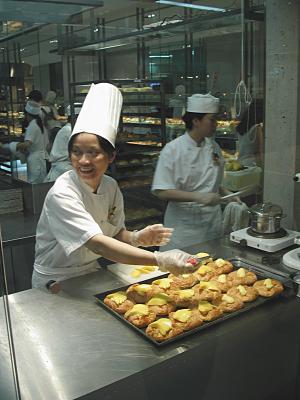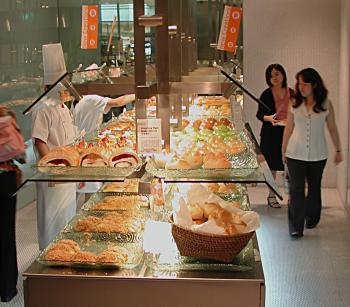 We went to Sentosa Island by cable car and returned by ferry. The cable car was high in the air and Ellen was a bit anxious, but the view of Sentosa island was fantastic: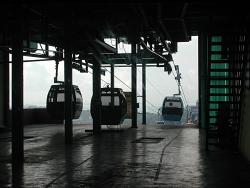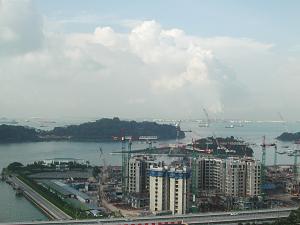 And you could look back at the harbor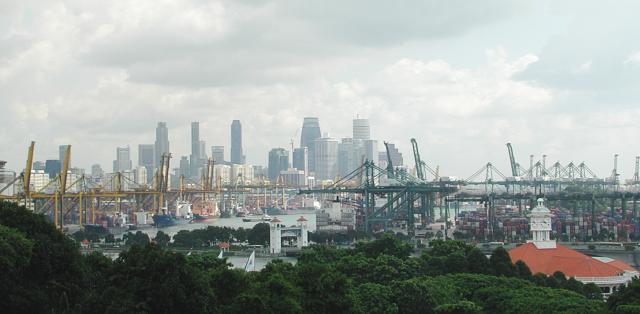 With nice beaches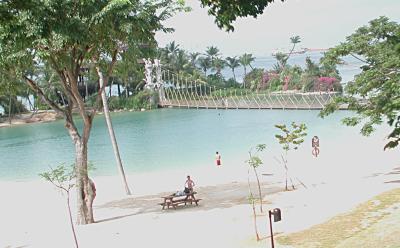 and a dragon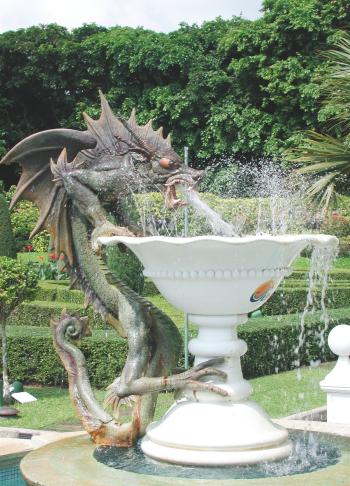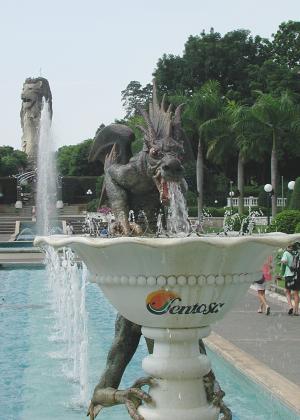 By this time, our curious eyes were wide open and we found a fantastic aquarium that was filled with surprises for our curious eyes.
A winged fish and a star fish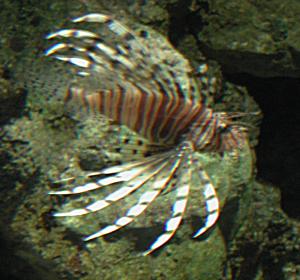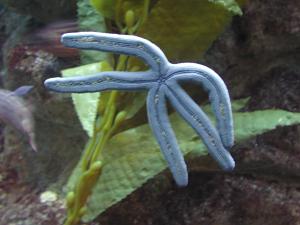 Some cuddlefish: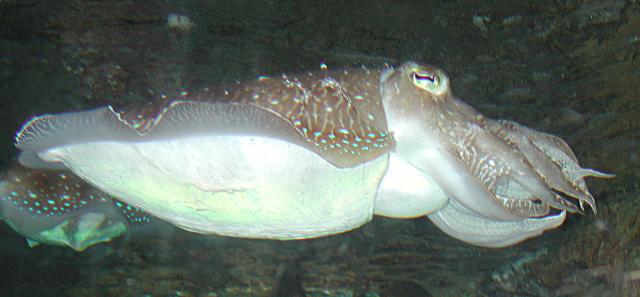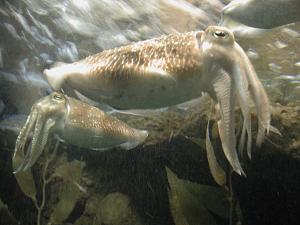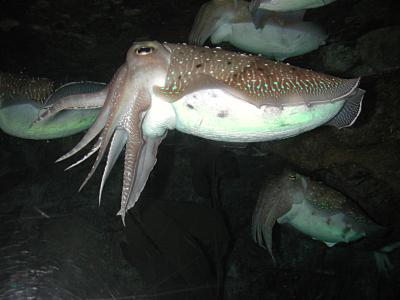 And some jelly fish (medusa) - but not the bright orange we often see in Greece: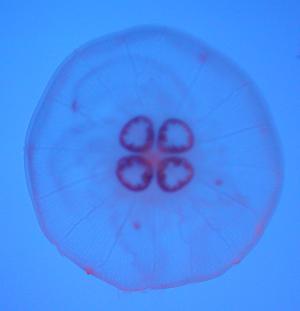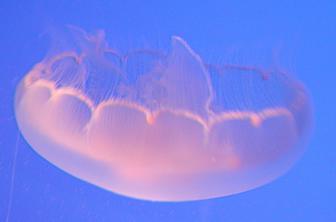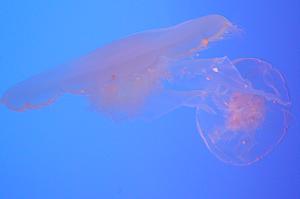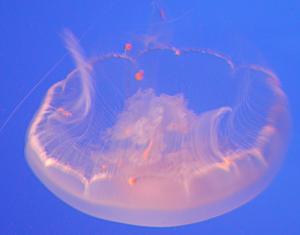 And a leaf fish and a weed fish: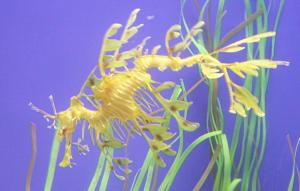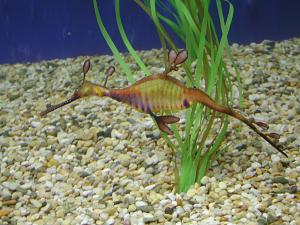 And many fish: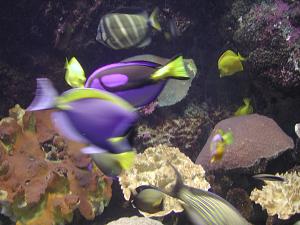 A visit to Arab Rd. and Chinatown
Getting there - by the MRT (subway) - you purchase a fare card and when you enter the station, you pass the fare card over a reader - and when you exit at your destination - you repeat this. The fare is deducted, and when you run out of credit - you can "top up" your fare card. It was extremely convenient - working for both the MRT and busses.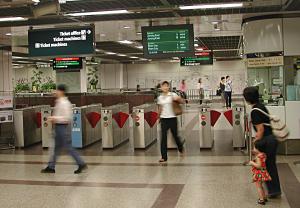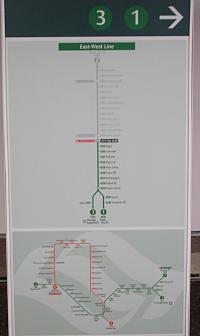 We first went to Arab Road and just walked amoung the shops. As yesterday was the last day of Ramadan, there was little activity - and lots of closed shops - but what to do?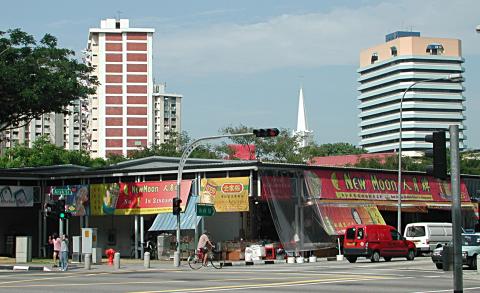 There were interesting shops and interesting signs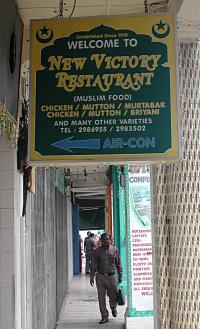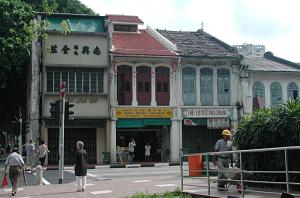 And of course, the Mosque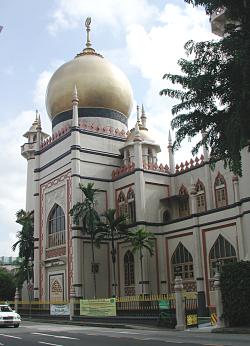 Next we took the MRT to Chinatown where there were lots of shops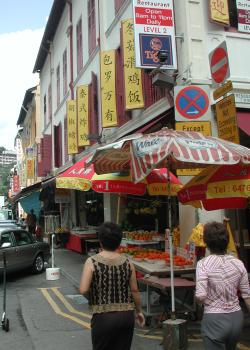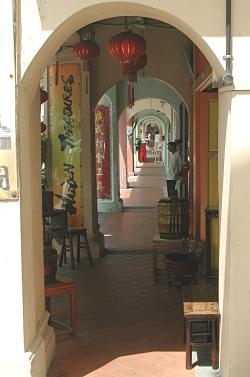 many markets and a Hindu temple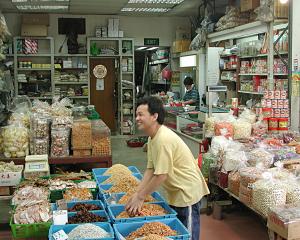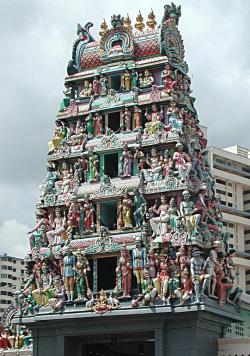 And what is Chinatown without tea and small cafes?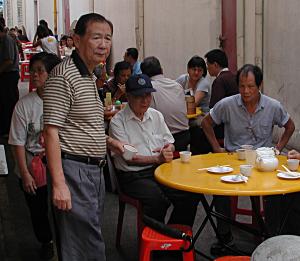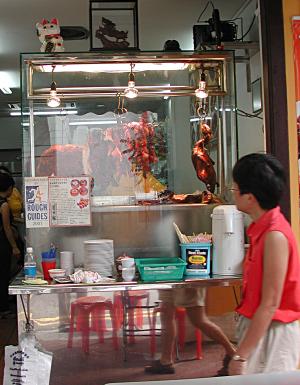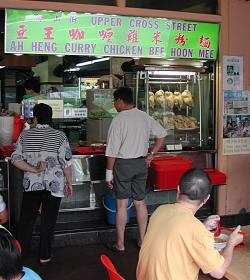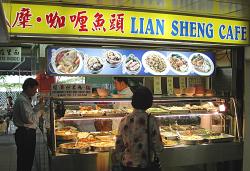 It was hot - and about to rain - so back to the hotel and a tasty treat from the bread talk shop :)


This work is licensed under a Creative Commons License.

C. Frank Starmer