Fishing at Qantab
Every fishing trip must start with an inspiring morning, and this was no different. Glen had organized a small expidition with a couple of his hatchery guys - and so we met at Qantab and off in Zack's boat to a small rock where we would fish (or rather, feed the fish some yummy breakfast.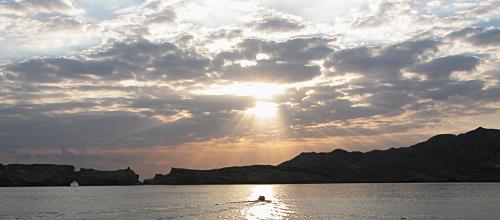 We started in Zack's boat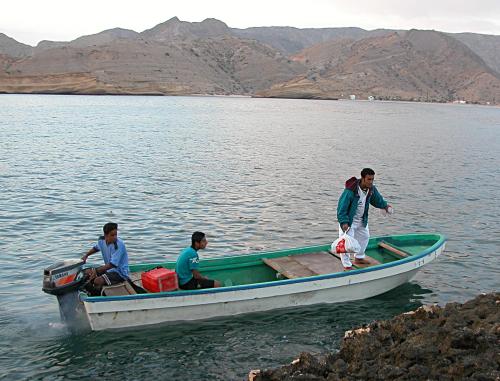 and were soon feeding the fish some yummy shrimp or chunks of fish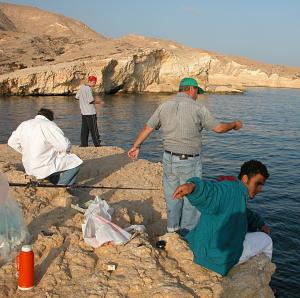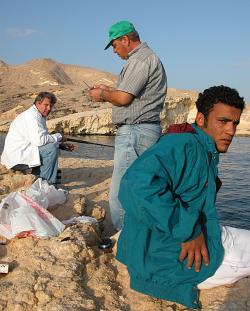 There was Alec and our Syrian friend, Hassan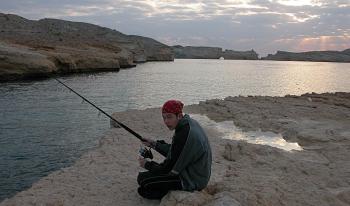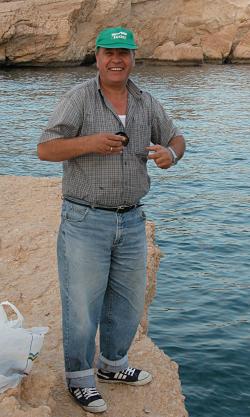 We waited and waited and waited

until something interesting happened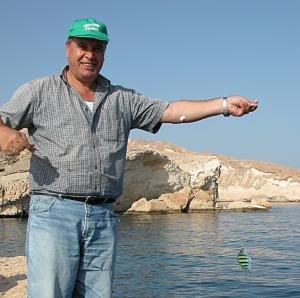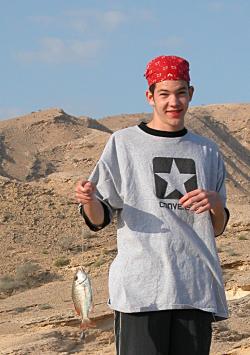 There were clumps of green algai floating around, an occassional medusa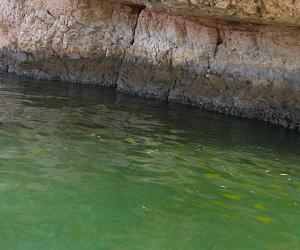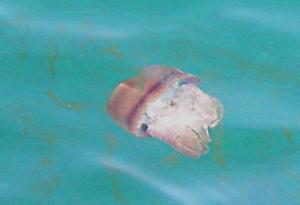 there was a medusa floating within a clump of green algae and with fish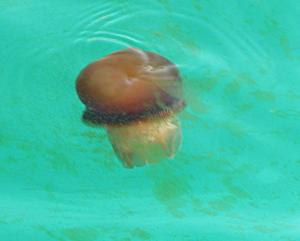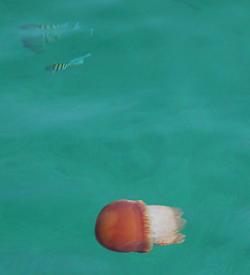 as well as the mixture of ferries, and fishing boats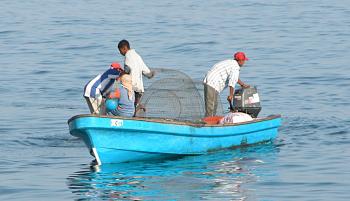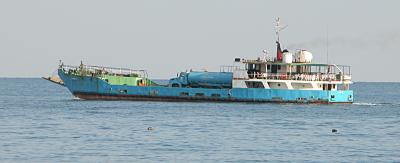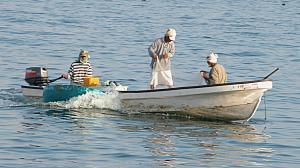 I had early success with a couple of interesting fish - eatible? who knows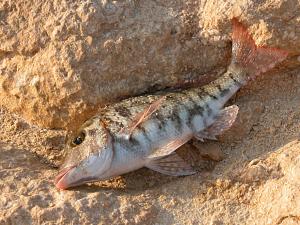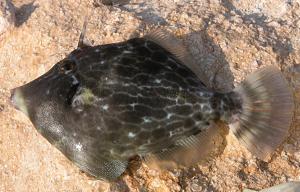 We finally decided to terminate the fish-feeding exercise and simply ride around a bit - here was the Oman Dive Center - where good diving is always possible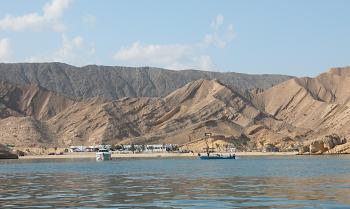 Ashrof and Zack thinking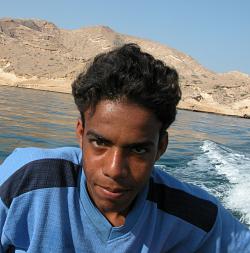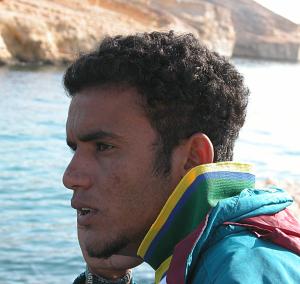 The trip ended, quietly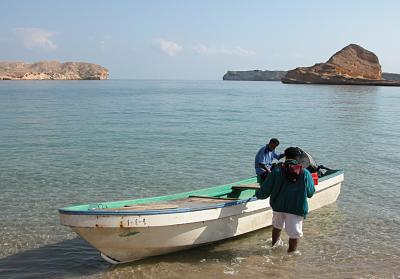 In the evening, I could still see the fluorescence of the green algae - blue in color ( bioluminescence). Click for more insights about algae As I understand it, the color imparted to the water is due to the population growth of dinoflagellates. Besides the water being quite green - its possible to see blue fluorescence associated with crashing waves. Here is a night image (8pm) with the faint blue glow in the lower right. Compare this with that seen 3 nights ago (near the bottom of the web page. The University of California, Santa Barbara has a wonderful site describing how you can grow and observe dinoflagellates at home. Chase your curiosity and try a little kitchen chemistry.