New Year's Day - chasing the evening sun from Al Bustan to Qantab to Muscat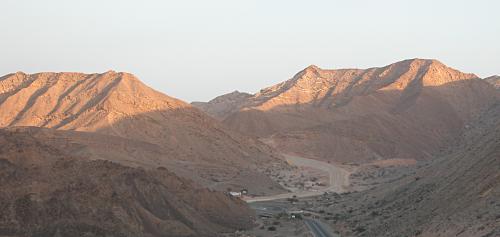 Looking for Al Bustan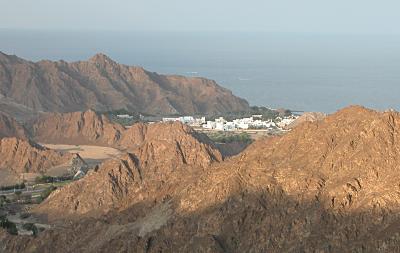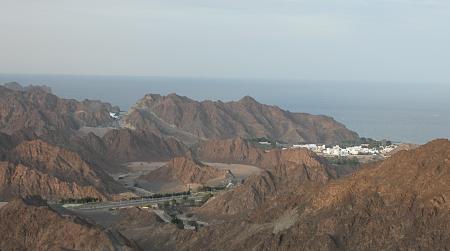 Looking for Qantab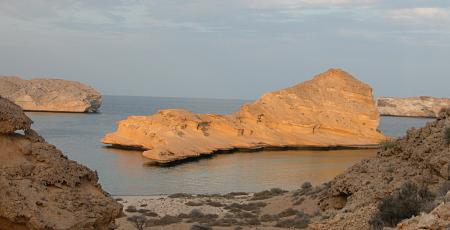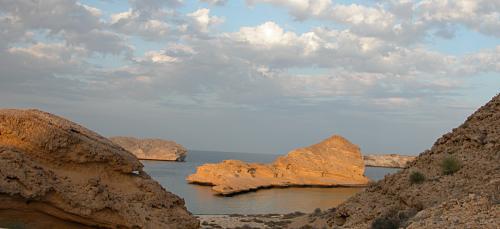 This lagoon compares well with Navarino Greece in simple raw beauty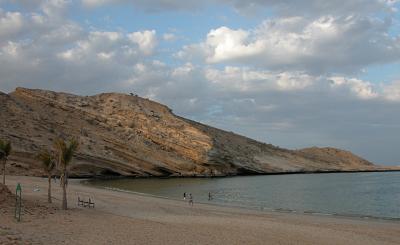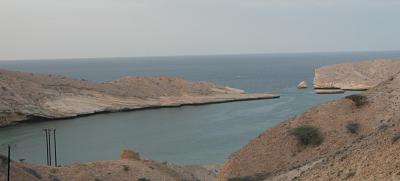 Either guarding the sign or guarding the beach?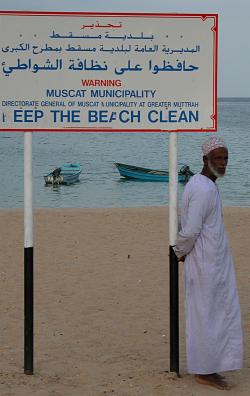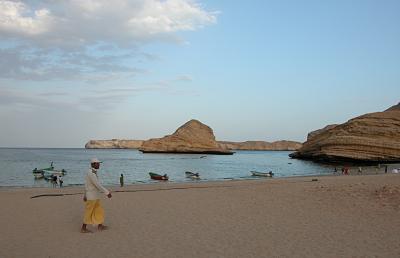 Our favorite dive center - the Oman Dive Center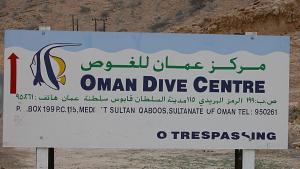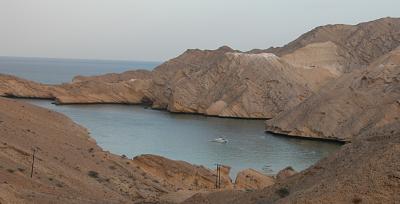 On to Muscat
The last rays of sun over a mountain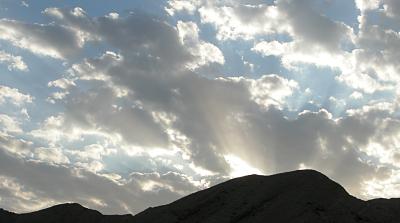 Evening clouds as we drive toward Muscat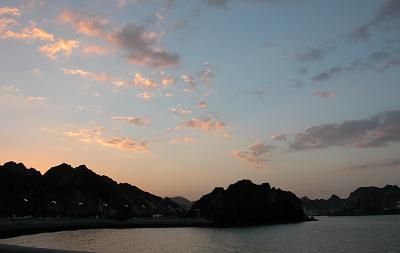 Looking toward the harbor through a small fountain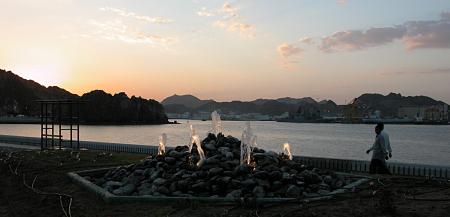 A small boat in the harbor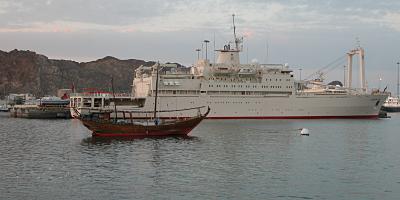 A mosque in the evening shadows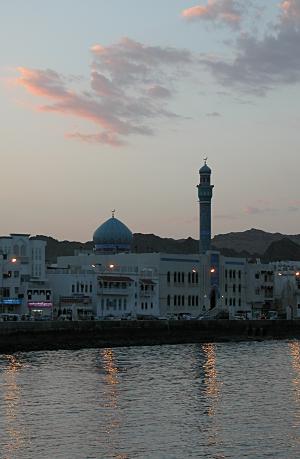 Looking toward the sea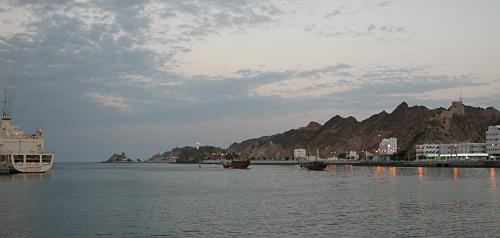 Looking toward old Muscat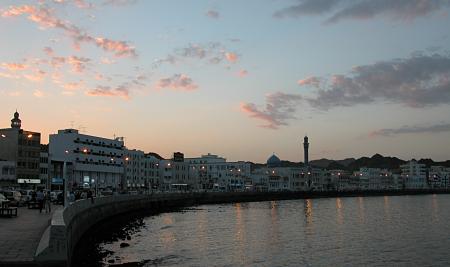 A moment of holiday science
There was a bloom of algae a few days ago. As I understand it, the color imparted to the water is due to the growth of dinoflagellates. Besides the water being quite green - its possible to see blue fluorescence (bioluminescence) associated with waves crashing. Here is a night image with the faint blue glow in the lower right. A 1 sec exposure with a Nikon 5700. If you are curious and wish to explore the how to of bioluminescense, visit the San Diego Natural History Museum for an overview and visit UC Santa Barbara and learn how to grow dinoflagellates at home.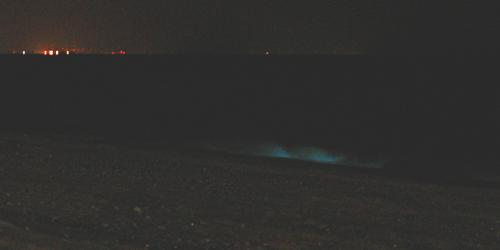 Drive through the desert to Seifa