Walking to the Internet Cafe and visiting IIT-Madras
It started with a walk down the street - passing the quiet construction site and a morning discussion: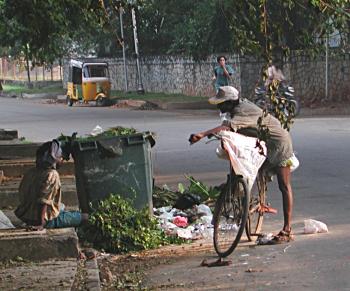 And the tailor had just set up his shop and was joined by the security guard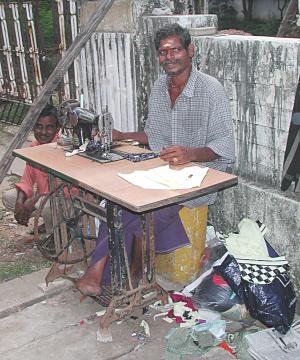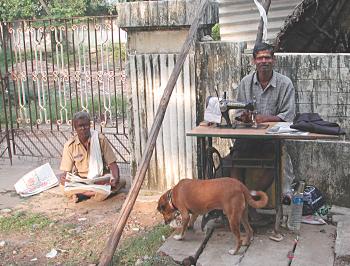 and on to the intersection with TTK Road where new road lines were being painted: two painters, two supervisors, one traffic policeman, two paint brushes and one bucket of paint.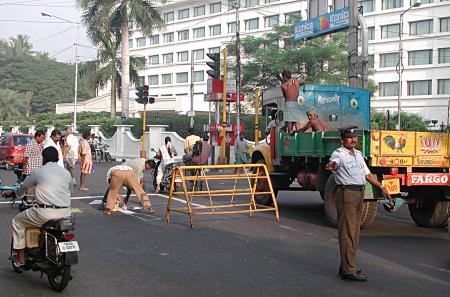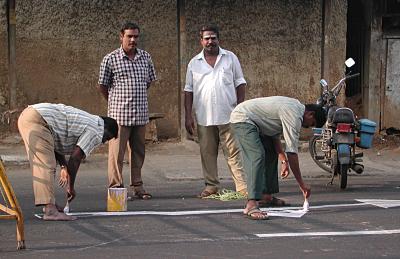 Then across the street, past the fruit_stand and coffee_man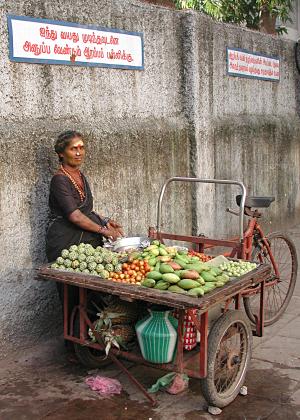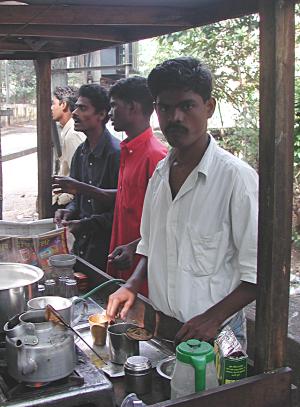 past the breakfast lady and her smile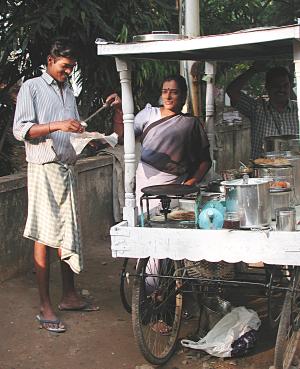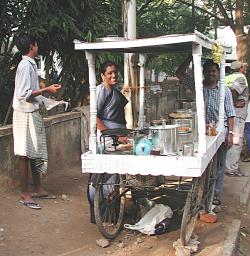 and into my favorite internet cafe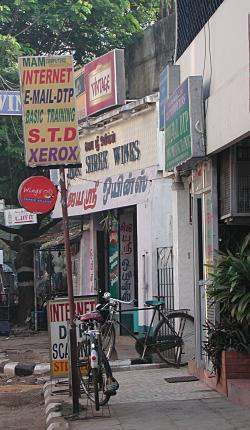 Where I downloaded these photos and the draft html. The guys are pleasant, the rates are great (rupees 25/hour) and the connection speed is dsl-like (about 256 b/sec, when nothing else is happening). About an hour later, I left, and started back down the street - which was now much more active (I started at 7am - so now its about 8:15) - passing the street man and the papaya man: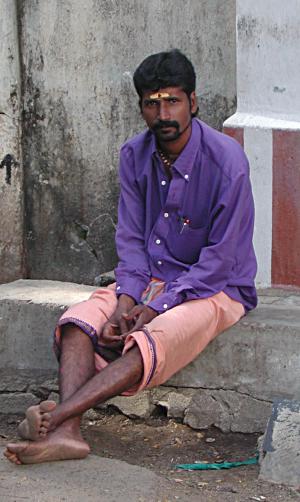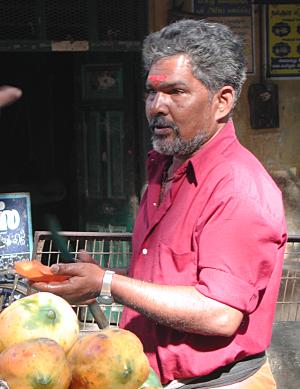 and two bicycle men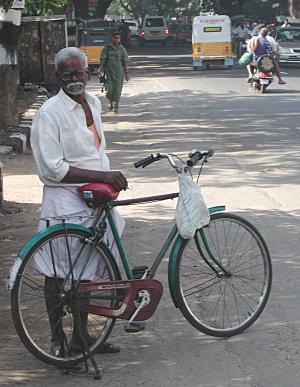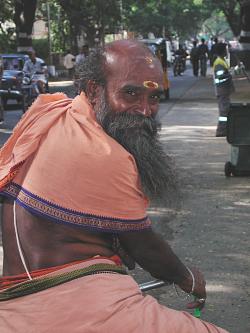 and continued back to the intersection at the Amma Naana all purpose shop. Here, traffic was lined up as if the start of the tour-de-Chennai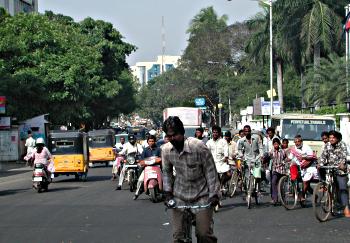 And, surprise of all surprises - bicycle man was beside me as well as another guy: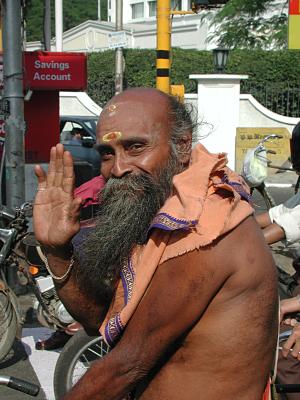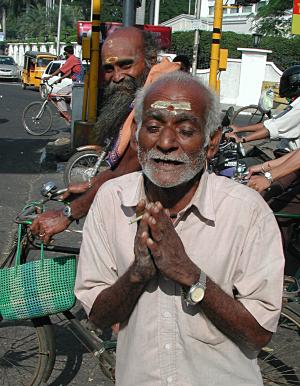 Visiting IIT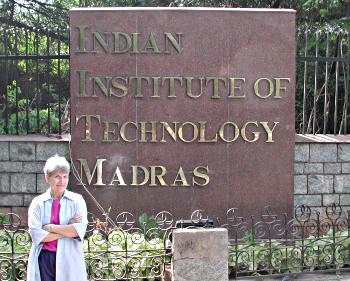 Two days ago, I visited Kalyan Krishnan, my friend of 10 years now at the computer science department - and today, R.S. Reddy had invited us for lunch with Lakshmi. Prof. Reddy has a wonderful swing in his flat: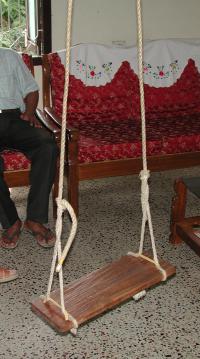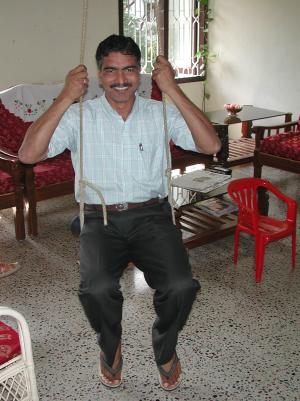 where we enjoyed a bit of swinging and then a wonderful lunch with my favorite egg curry. (Lakshmi makes this really fantastic egg curry - that I could eat forever - with her puree, of course). We returned to the Madras Club - and after a bit - back to the Internet Cafe to dowload these photos. It was evening - and the night street cafes were just starting: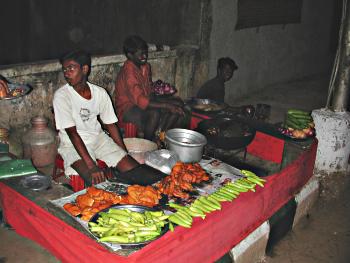 So this ended another day of adventure.