Building an Internet-Centric University in Mostar, Srbinje and Sarajevo
How I got there. First the flight from Charleston to Atlanta, then to Zurich and finally to Sarajevo The dashed lines represent the GPS tracks from the tail of the Delta Atlanta flight to Zurich Airport and then the CrossAir flight to Sarajevo and finally onward with Marijo by car.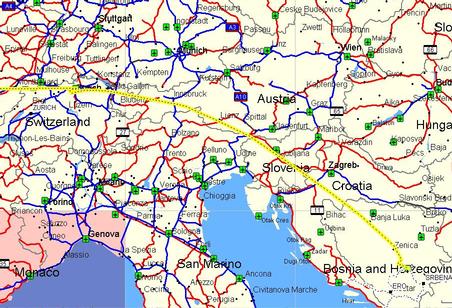 Marijo (a medical student at the University of Mostar) quickly became a new friend as we drove from Sarajevo to Split with a short stop in Mostar for coffee that I learned to love from the Greek camping episodes with Adi and Laura.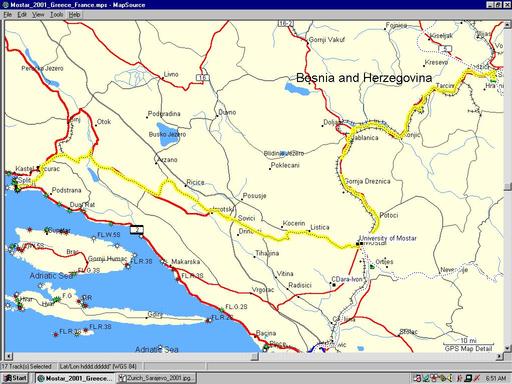 Here are photos from my recent trip to Bosnia-Herzegovina. Work in Mostar, Serbinja, and Sarajevo where we explored internet infrastrucutre, problem-based learning, utilizing open-source resources to build an internet-centric university. The photos are in some cases not oriented correctly and there are no captions - this will happen over the next few days.
Oct 29: Recovering jet lag while wondering around Dubrovnik and rebuilding the ancient bridge in Mostar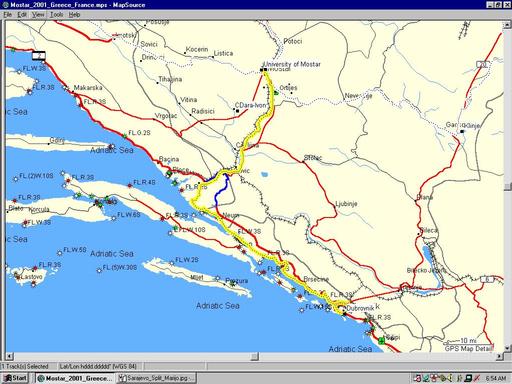 Driving with Vlado from Dubrovnik to Mostar